Army Band at RBE!
We have music at Rucker Blvd. on alternating weeks. We study instruments, movement and body percussion, as well as various styles of music. We are beginning a foundation for later music study.
We love and appreciate our military families and are enjoying learning patriotic music in class. The students also learn how to respectfully wave our flag. We have approximately 100 students at RBE who have a parent who is Active Duty military! We would like to say a big "Thank You" to these families.
We begin our year with welcome songs and activities as we get to know one another in class. We use movement to help us feel the beat, and as we learn to work together in class. We will use homemade rhythm instruments to make our music more fun!
Rucker Blvd. Elementary School has been honored to host a performance by the Silver Wings Ceremonial Band, a part of the Silver Wings 98th Army Band from Ft. Rucker. We are very proud of our good relationship with our neighbors at Ft. Rucker, and we are happy that at least two band members have family in our school. In music class we study families of instruments, the way the sound is produced, and the differences between the instrument families. This prepares the students to be better listeners to music and to think about the possibility of beginning to play an instrument in the near future. Having the Army Band here during this unit of study greatly enhances the understanding the students have of the instruments. And it is fun for the students to get to meet the band, and especially to listen to their program!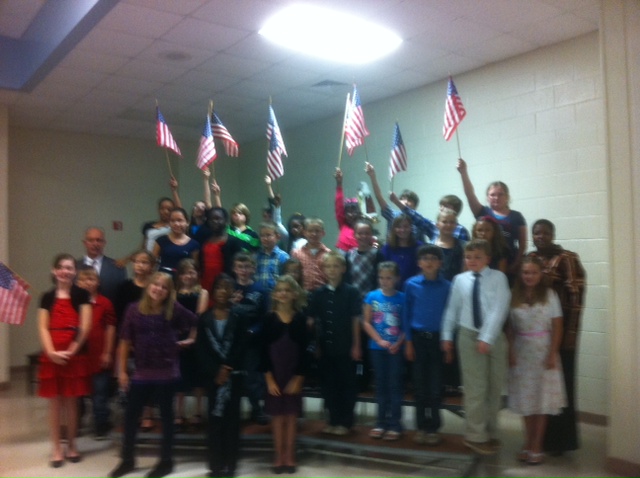 Many of our students whose parents are active duty military attended a reception at Enterprise High School to honor the military families. Some of our students participated with a choir along with our other elementary schools. Military Choir members also sing at the Military Family Connections Picnic sponsored by our school system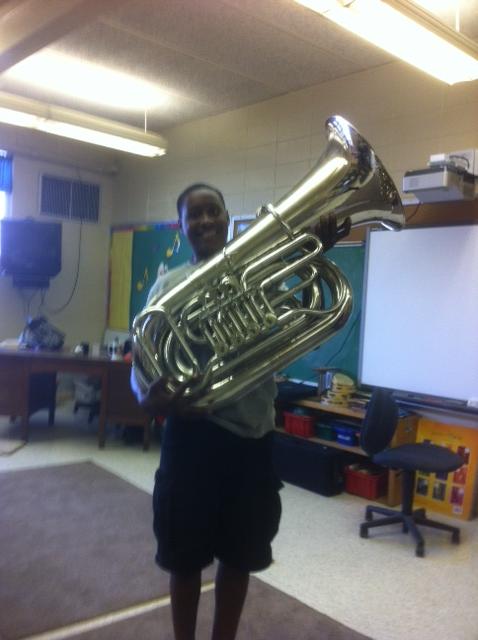 We are having a great year at Rucker Blvd. It is a pleasure for me to work with your child in music!